"How was the food?" is the first question friends and family have asked me since our return from Italy. How do I even explain the food? Hmmm. It's all Italian - you're not going to find a Thai restaurant. You can eat well for cheap. There are a lot of mom + pop trattorias and enotecas. A lot of places look like the kind of hole in the wall restaurant that you typically avoid. Don't be fooled! The decor and size of a restaurant in Italy doesn't reflect the quality of their food. Something I tried to do on the trip was order things that I don't usually eat.
BEST FOOD 
Believe it or not - the best appetizer I've ever had was a Shrimp Curry Risotto at Bucco di Bacco in Capri. Holy Moly! I did not see it coming! It was sooo creamy, slightly spicy and the perfect texture. Sadly, we inhaled it and I didn't even get a photo.
BEST PIZZA
This is a hard one - because pizza gets to a point where it just can't get any better. I think I had Level 10 pizza every time I had it in Italy. The highly praised Dar Poeta in Rome really brought it. Their Potato and Rosemany pizza was wooooooow!
BEST WINE
Of course the winery we visited had the best offerings. I think we tried 10 different wines and took a bottle with us. However, the restaurant with the best wine was Ristorante da Gelsomina in Anacapri, Capri. They have a vineyard on the property and make their own organic wine on location. It was wonderful!
BEST VIEW
Hands down: Ristorante al Capri in Capri. Likely the most stunning restaurant view we have ever had! It's high in the mountain, overlooking Marina Grande.
FAVORITE CITY
While it's hard to categorize my 2nd - 7th favorite cities, my #1 is easy. Capri all the way. There's absolutely nothing like it that I can compare it to. It's a fun, chic, busy town in the mountains of an island - surrounded by the clearest, blue-green water you've ever seen! I can't wait to go back!
Buttery Spaghetti with pesto + tomatoes for dinner at Hotel Metropole in Bellagio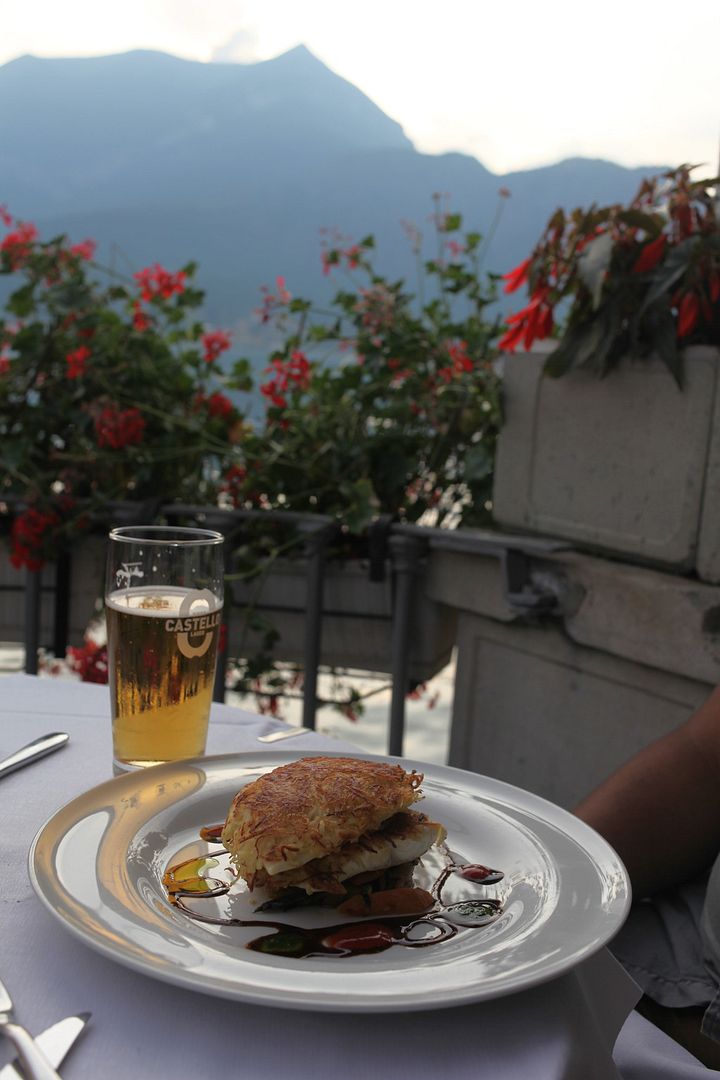 William was obsessed with Cod Fish while in Italy. Hotel Metropole, Bellagio.
| | |
| --- | --- |
| Mine  |   Il Santo Bevitore in Florence, Italy | His   |   Il Santo Bevitore in Florence, Italy |
A breakfast of croissants and coffee on our patio in Florence.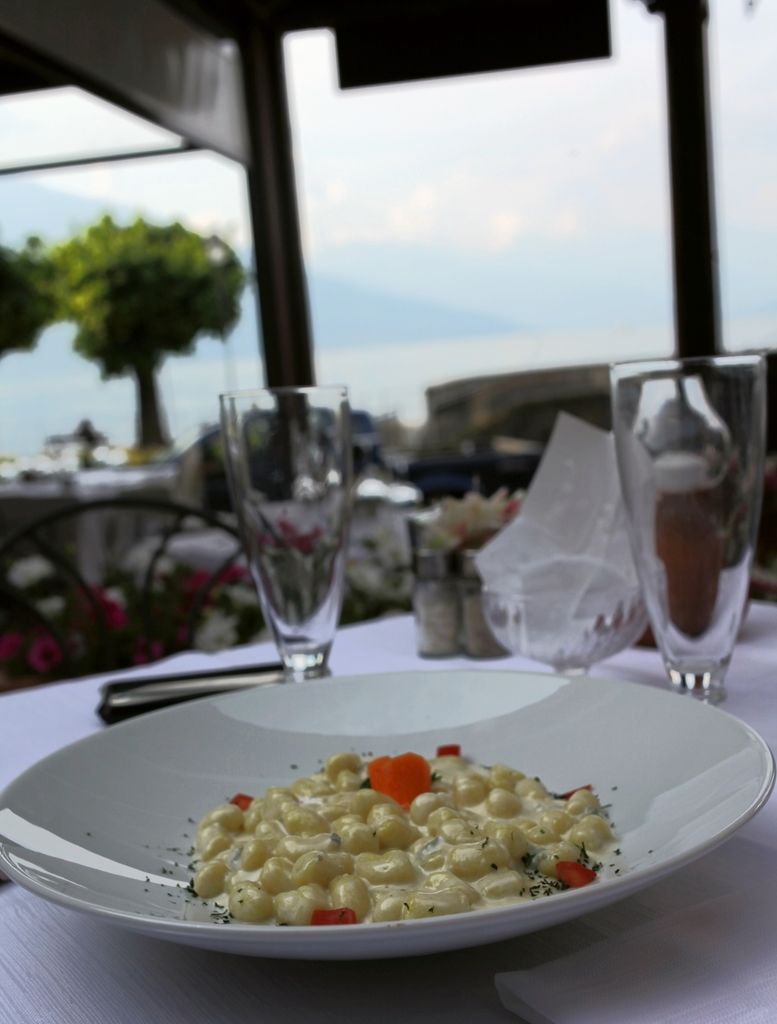 Insanely cheesy Gnocchi at Ristorante de La Punta in Bellagio. Stunning views!
I just now realized I tried almost every kind of pasta. Win! Ravioli, Tortellini, Gnocchi, Spaghetti, etc. It was ALL incredible. I remained Vegetarian the entire trip except for our 2 year anniversary dinner. I had a Shrimp Scampi Pasta that was pretty fantastic.